Successfully Coach Your Teams
Lively Banter & Actionable Tips
Q&A w/ Sam, Todd, Jen, & Matt
Four sales leaders share actionable advice on timely, relevant topics selected by you.
Gather 'round every 3rd Thursday of the Month at 12:30 CT, as the dynamic quartet of
Samantha McKenna, Jen Allen, Todd Caponi,
and the marvelous
Matt Green
unite to unravel the mysteries behind your most perplexing sales and revenue conundrums.

Now, don't be alarmed by the name's simplicity. Each month, we boldly venture into uncharted territories, tackling a different topic that's been the bane of your existence.
Together, we'll work toward the path of revenue success. If you're itching to share a question or have a whimsical suggestion on a topic to bewilder us further, just send an email to our trusty comrade, Mason, at mason@salesassembly.com.

But hold on! That's not all! For those hungry for more sales-related amusement, we present to you 'Revenue Jam'—our podcast extravaganza! Seek it out wherever your favorite podcasts dwell, and you shall be rewarded with a monthly replay of our wondrous gatherings, sprinkled with extra doses of wisdom from the realm of B2B Tech's Revenue Leaders. It's like a magical elixir for closing skill gaps in your go-to-market team. Learning has never been this side-splittingly enjoyable!

So, my friends, fasten your seatbelts and prepare for a delightful journey through the whimsical landscape of sales, stuff, things, and all that jazz. We're here to enlighten, entertain, and remind you that humor is the secret sauce that makes the revenue world go round. Let the laughter and success flow abundantly upon us all!

*Tentative* Upcoming Topics
June- Creating and Converting Cold Pipeline

July- The Revenue Impact of Executive Emotional Intelligence

August- Creating Weekly Wins

September- Scaling Through Skill, not Headcount

October- Building a Sales Team, Not a Group of Salespeople
*Based on early feedback from attendees, these topics are top of mind. These topics may change to address current market conditions.
Join Us Live Every 3rd Thursday at 12:30 CT!
Register Once. Get Invites Through May of 2024.
Sponsored By: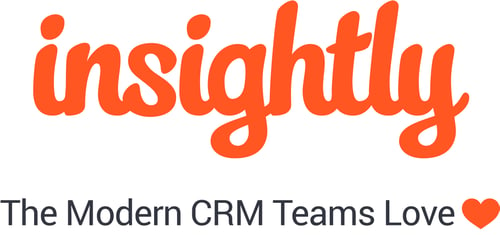 Did you know that 79% of B2B leaders are unsatisfied with their CRM? Yep - 79%.
It's because legacy CRMs like Salesforce can be clunky, hard to customize, and cost a ton.
Good news. Your CRM doesn't have to suck.
Meet Insightly - the modern CRM that teams love. It's simple to use and customize, easy to fit into your budget, and scales with you as you grow.
Watch an on-demand demo or get a personalized demo today. Sales & Stuff fans can get started for free - we're waiving the $1500 onboarding fee.
Meet Your Speakers
Enabling Over 200 B2B Tech GTM Teams Since 2017