Revenue Growth Frameworks
Check out these resources to help you do more with your revenue growth plans.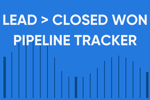 Lead > Closed Won Pipeline Tracker
Track your cross-team pipeline creation and progress to goals. Customizable for your sales process and teams impacting growth.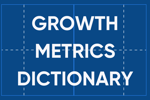 Growth Metrics Dictionary
Call out the most important metrics, outline what each term means for your team and link out to your data sources of truth.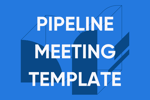 Pipeline Meeting Template
Build trust, track progress to goal and identify forecasts, commits and next steps across the teams who build and own revenue growth for your team.
Get all of the Un-Playbook Content
Your GTM Plan Can't be Plug and Play.
It's time to Un-hack your way to growth by throwing out the same ol' Playbook and adapting strategies for what works for you.
Learn from others, but don't paint by numbers. Weekly content drops will help you:
Get inspired by strategies that worked for others, but apply it to YOUR business and make it work for your business' superpower.

Don't lose sight of what has made you successful in the past, but find motivation and focus for yourself and your team.

Use the data, insights and topical trends that are driving market shifts and buying behaviors in 2023, without losing sight of the insights that you know matter most to your ideal customer profile and who you market, outbound, sell to and support in their growth with your product.
Up Next: Leveling Up Team Skills
Coming Soon: GTM Experimentation